Greater Poland oldest emboidery
Small village hidden from the main road  in the middle of Greater Poland countryside.(
Greater Poland

, often known by its Polish name Wielkopolska is a historical region of west-central Poland
). Known for its  XIV century wooden sanctuary (where by the way my ancestors – Smółka family members attended for more than 200 years)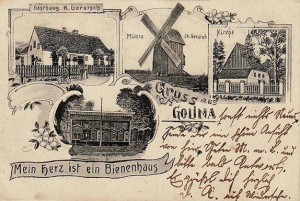 Until 1935 the titular heir of the village was the Moszczeński family.(according to my father Zdzisław Smółka  born 1937 in Golina) there used to be a beautiful menor with hudge park and  a glass green house where exotic plants grew. But there is more of a story. The village is known for snutki Golinskie (Golina snutches), embroidered on canvas, sewn  here since the 15th century.

In the 19th century,  embroidery  was carried out   mainly by the poorer social  class of  the  village, in order to increase  its  income.It geathered  girls before  marriage,  at home on long winter evenings.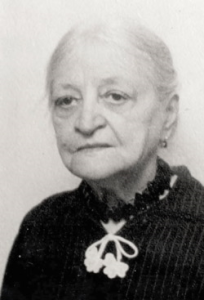 The photo of an old lady is of  heiress Helena Moszczeńska.  Her husband
Józef and Helena Moszczeńscy, Nałęcz coat of arms bought Golina in 1897. It is thanks to the heir in the village that the traditions of the so-called Golina snutches (snutki Golińskie) lasted. After her husband's death in 1922, she devoted herself to this occupation, while teaching embroidery to local girls aged 13-15. After World War II, the goods were parceled out by the Polish State Treasury. A kindergarten was arranged in the manor house, so when Helena Moszczeńska returned home, she lived in a small room with the former servant Helena Bernasowska. The manor house burned down for unknown reasons in 1948, and the heiress died two years later, on January 31, 1950.
After Moszczeńska's death, the embroidery initiative was taken over by a former servant.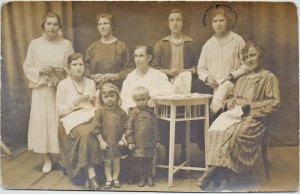 From the recollections of Helena Bernasowska, who, after graduating from primary school in 1925, got a job at the manor with the owner, Helena Moszczeńska, as a hostess
:
At that time, Moszczeńska, now deceased, taught children and girls outside school hours, various housework, as well as various needlework on canvas and tulle – mostly white embroidery; due to the fact that in the countryside this embroidery slowly began to disappear, and previously Golina near Jarocin was famous for  its embroidery. Local women  made for themselves: caps, ruffles, T-shirts, aprons, which they used to wear during various ceremonies, as their folk costumes. Helena  tried to embroider something different, and that's how you create folk embroidery.
At that time, Moszczeńska came up with an idea to create something original, so she encouraged the girls and directed her work to embroider squares, circles, hearts and other patterns, and then these things were joined together and thus lace for altar tablecloths was made.
The tradition is continued until today. Not only they continue the embroidery in Golina and nearby villages but also a folk group "Snutki" was founded in 1984 in the Primary school in Potarzyca.
 Snutki on FB:
https://www.facebook.com/snutkagolinska/
Snutki fold group:
https://www.facebook.com/snutki/