Multi-day tour around Poznań

1st day City tour of Poznań: Discover its 1000 year history
Take a stroll through the medieval Old Town, with its unique Town Hall, and watch the Billy Goats butt heads at noon. Visit the KIngs`s Castle and afterwards learn how to make "Rogale," the original Poznań croissant. Discover Cathedral Island, the oldest part of both Poznań and Poland, and the burial place of the first Polish rulers.
2nd day Excursion to Kórnik and Rogalin: Visit former residences of Polish nobility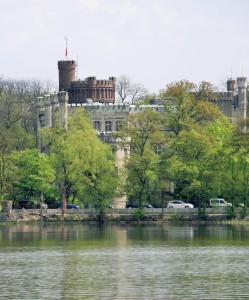 Tour the Neogothic Kórnik castle, and see the painting of the mysterious "Lady in White," who legend says comes down from her portrait around midnight, and a knight on a black horse takes her for a ride around the park. Take a stroll through the magnificent arboretum, the fourth largest in Europe, which is especially beautiful in spring as the trees blossom.
In Rogalin, explore the 18th century Baroque palace of the Raczyński family and visit the adjacent art gallery, which includes paintings of both Polish and international renown artists. Afterwards, wander through its French garden, and the surrounding English-style park, and be sure to stop and take pictures of Lech, Czech and Rus, the 1,000 year old oak trees.
3rd day  Tour of Gniezno – Poland's first capital and the Skansen in Dziekanowice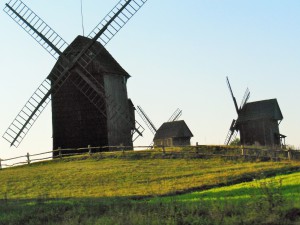 Visit Gniezno, the historic first capital of Poland, and see the gothic cathedral which served as the coronation place of the first Polish rulers. Gaze upon its bronze doors, which are over 800 years old, and depict scenes of the martyrdom of St. Adalbert of Prague. Check out the Museum of the Origins of the State of Poland, which includes exhibits focusing on the history and culture of the Middle Ages, and offers multimedia shows in 3D.
See how our ancestors used to live at the open-air museum in Dziekanowice. Walk among and explore village buildings dating from the 18th and 19th centuries, which were carefully moved here from all over the historic Wielkopolska region. The majestic windmills are worth the visit alone, as is the beautiful scenery of Lake Lednica.