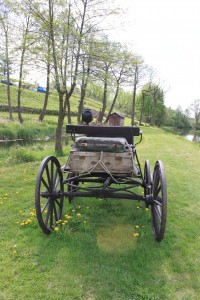 Here we list some answers to questions we are frequently asked about our genealogical tours by our guests.
Where do we travel? Since the beginnings nearly 20 years ago, we have been touring the entire Poland with a genealogy focus. We familiarize ourselves with ancestral villages, towns and cities in advance, for better understanding of heritage and history. If we are able to identify the place your ancestors lived in the past, you must certainly visit it, as well as, the church and cemetery-where traces of family can often be found.
Who do we look for? Over those many years when accompanying our guests, we've experienced a lot of joy tracing not only farms, manors, or villages, where our guests' ancestors came from. Finding  living relatives who remained on the land of the forefathers  or local villagers who knew or remembered their familiy members, is often possible . These  reconnections touch our hearts as well.
Will I be able to communicate ? Do not feel stressed if you do not know Polish!  We are here to help you to get the most out of your trip to Poland. Do not worry if you do not speak or understand Polish, we all speak multiple languages, and will provide any translation services you need. We also find it enjoyable teaching our guests the new language as much as possible without tiring them too much with complicated pronunciations.
Lodging – hotels or family homes? Depending on your tastes and budget, we can suggest or  book for you, a cozy Bed & Breakfast or a  high standard lodging. There have also been many times that our guests have been invited to stay with their "long lost cousins."
What can I experience in Poland?  Please feel free to check our references to find out more about the impressions of some of our previous guests who have fallen in love with their ancestors` country, and keep returning again and again to experience more of it.
How to make it possible?  If you are planning a trip to Poland, do not hesitate to contact us, and request one of us in the "Discovering Roots" team as your tour guide. We'll do our best to meet or exceed all your expectations, in organising and accompanying you on your trip of a lifetime.
© All rights reserved 1997- 2021 by Discovering Roots team