First capital of Poland – Gniezno & old village Skansen one day tour
 Tour of Gniezno – Poland's first capital and the Skansen in Dziekanowice
GNIEZNO
Visit Gniezno, the historic first capital of Poland, and see the gothic cathedral which served as the coronation place of the first Polish rulers. Gaze upon its bronze doors, which are over 800 years old, and depict scenes of the martyrdom of St. Adalbert of Prague. Check out the Museum of the Origins of the State of Poland, which includes exhibits focusing on the history and culture of the Middle Ages, and offers multimedia shows in 3D.
OLD VILLAGE – SKANSEN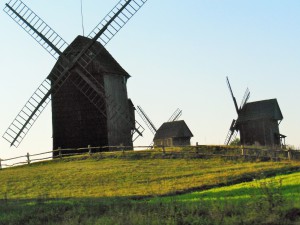 See how our ancestors used to live at the open-air museum in Dziekanowice. Walk among and explore village buildings dating from the 18th and 19th centuries, which were carefully moved here from all over the historic Wielkopolska region. The majestic windmills are worth the visit alone, as is the beautiful scenery of Lake Lednica.